Coorong Shop
Friends of the Coorong Shop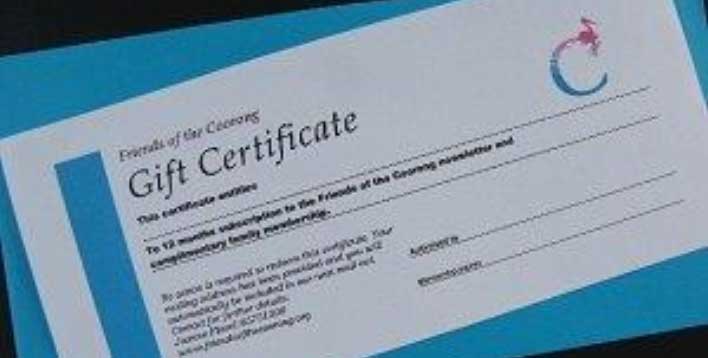 Gift certificates
Friends of the Coorong Gift Certificates are available and entitle the recipient to a complimentary family membership and a 12 month subscription to the newsletter for just $10.
Upon payment, the certificate will come with a decorative envelope and the latest newsletter.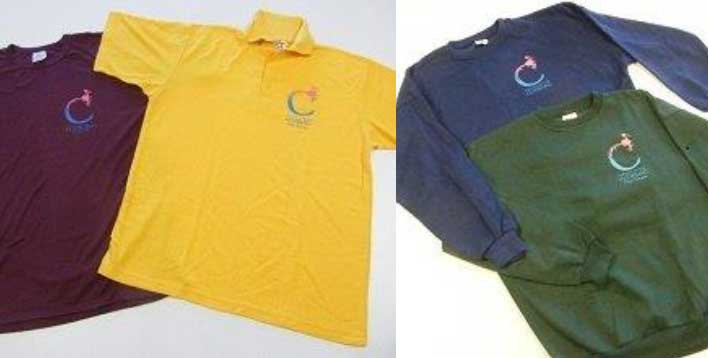 Clothing
New clothing embroidered with our logo is now available:
T shirt $14

Polo shirts, plain $30

Polo shirt, contrast colour (trim) $35

Windcheaters $35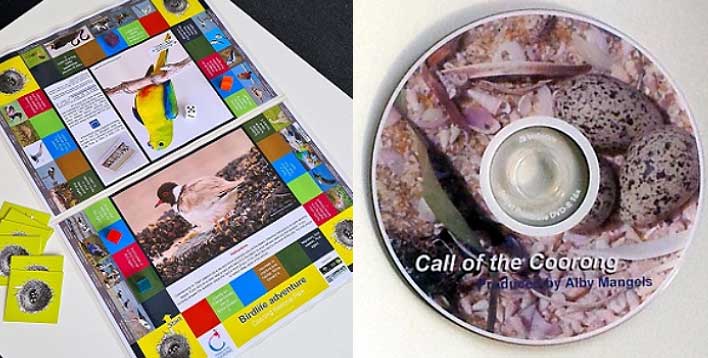 Games
Birdlife Adventure Game compiled by FOTC $15
Call of the Coorong birdlife DVD
Alby Mangels has kindly donated this birdlife documentary to the Friends of the Coorong. All proceeds from sales will be administered by Friends of the Coorong. The DVD features aerial footage of the magnificent sand dunes of the Coorong National park and close up coverage of nesting birds, including the Hooded plover, Australian pelican and Fairy wren. Alby is an Australian Adventurer and documentary film maker, widely known for his World Safari travel films in which he emphasised the need for the preservation of wildlife and the environment. Cost $10 plus postage.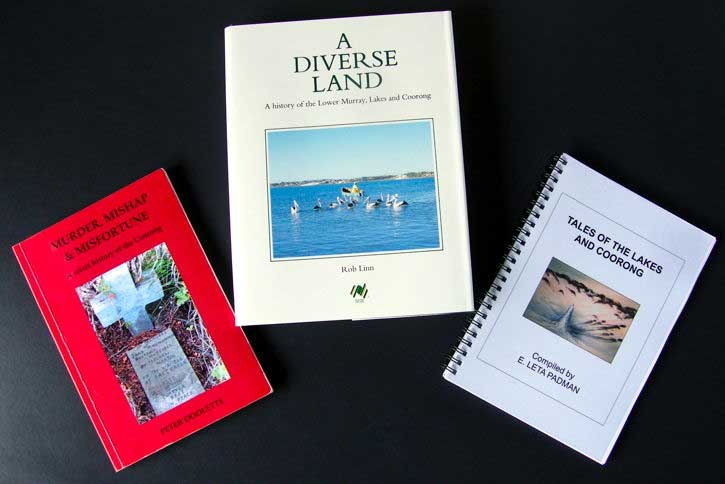 Publications
Books by Leta Padman:
Tales of the Coorong, compiled by E. Leta Padman $8
More Tales of the Coorong, compiled by E. Leta Padman $10
Tales of the lakes and Coorong, compiled by E. Leta padman $12
25th Anniversary gift set of all 3 publications above $25
Other FOTC publications:
Nel's Diaries, by Nellie (Ellen Minnie) Cameron. Compiled by Meryl Mansfield-Cameron with support of FOTC $12
Out of the Dreaming, by Lola Cameron-Bonney. Compiled by Meryl Mansfield-Cameron with support of FOTC $14
Key Bird Species of the Coorong, compiled by FOTC $15
Other books available:
Murder, Mishap and Misfortune by Peter Doolette – $20
The Coorong Gazeteer by Peter Doolette – $25
A Diverse Life, A History of the Lower Murray, Lakes and Coorong by Rob Linn – $15
Contact Friends of the Coorong