Friends of the Coorong
Coorong National Park
Friends of the Coorong is a community based group of volunteers who work in genuine partnership with DEWNR and in accordance with the National Parks and Wildlife Act.
The friends group is dedicated to the protection and enhancement of the natural and cultural heritage in the park and adjacent reserves.
What Friends of the Coorong does
to provide voluntary assistance to protect and enhance the Coorong National Park, wildlife, cultural sites and cultural heritage in liaison with the Department
to recognise the value and contribution that our members provide and to support them in these activities
to provide cultural and social opportunities and activities for members and the general public
to raise funds for projects which benefit the Coorong National Park
to build upon community responsibility through awareness, support and enjoyment of the Coorong National Park.
Upcoming Friends of the Coorong Events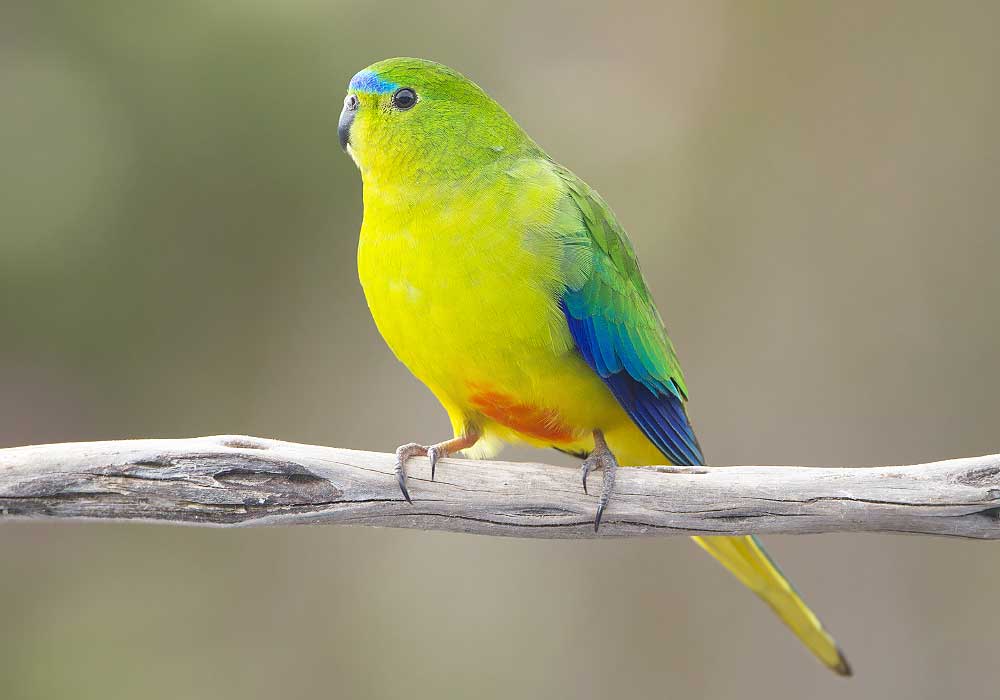 Orange-bellied parrot survey
May 2022
Friday 20th to Sunday 22nd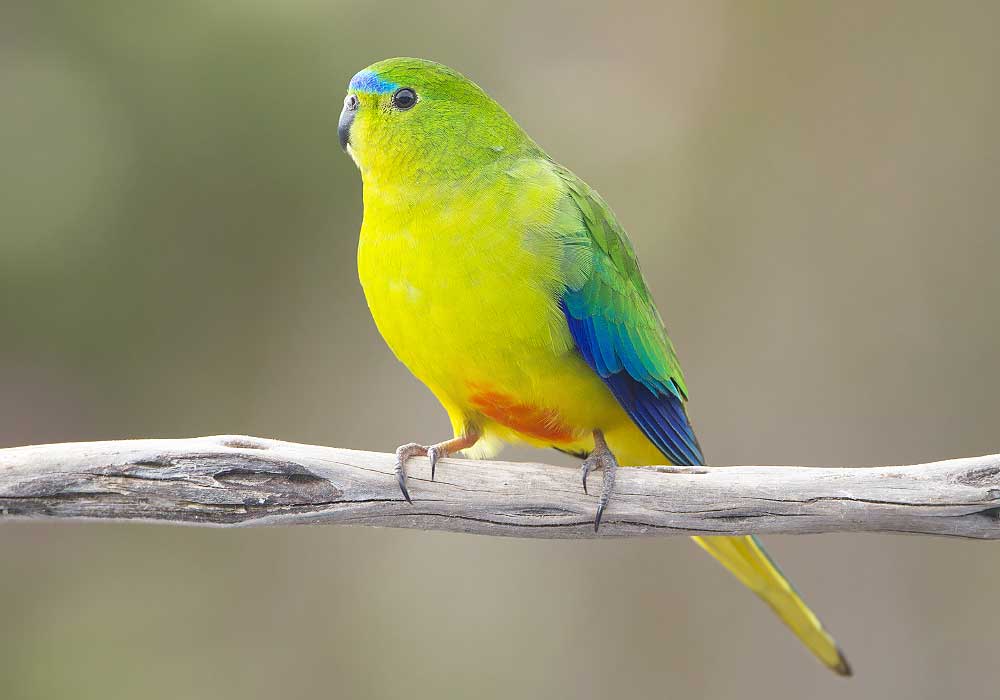 Orange-bellied parrot survey
July 2022
Friday 22nd to Sunday 24th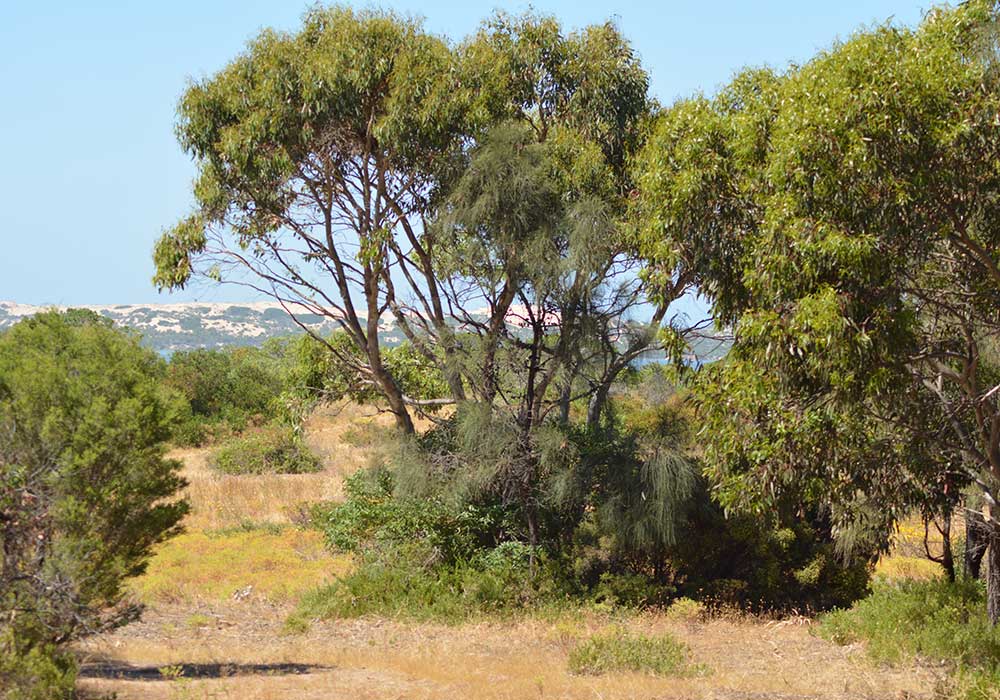 National Tree Planting Day
July 2022
Sunday 31st
Coorong Trails and Coorong Walk Maps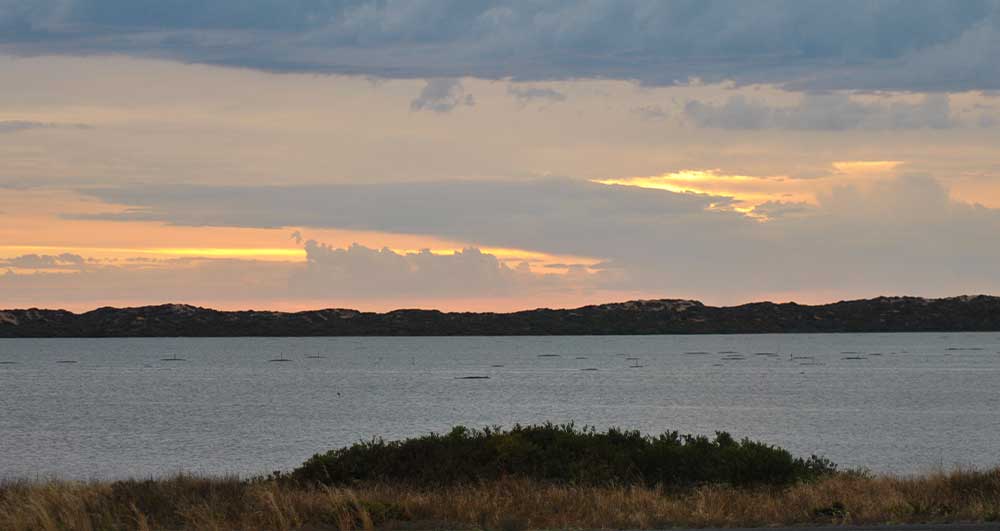 Lakes Nature Walk
This attractive loop walk provides an excellent opportunity to experience the variety of wildlife abounding the Coorong. Wildflowers are abundant in spring, and the birdlife changes with the seasons and the drying out of the ephemeral lakes in summer. The walk skirts around the Pipe Clay Lake, through tea-tree and mallee scrub and past a halite lake where salt was once harvested. You may encounter western grey kangaroos, short-beaked echidnas, common wombats as well as a variety of birds such as emus, rufous bristlebirds and mallee fowl. Relax and enjoy the changing habitat on this easy walk.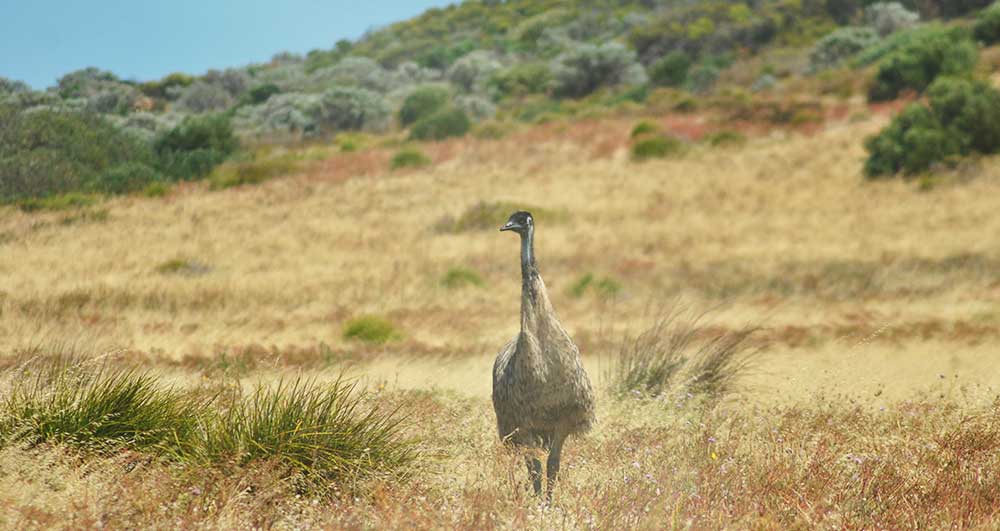 Ngrugie Ngoppun Loop Walk
This easy short walk commences in the heart of Salt Creek and follows a path through low scrub to the point at which the Salt Creek enters the Coorong. Abundant birdlife is a feature of this walk and can be viewed from a number of vantage points along the length of the trail. Panoramic views of the southern Coorong lagoon and sand dunes of the Younghusband Peninsula are provided at the headland.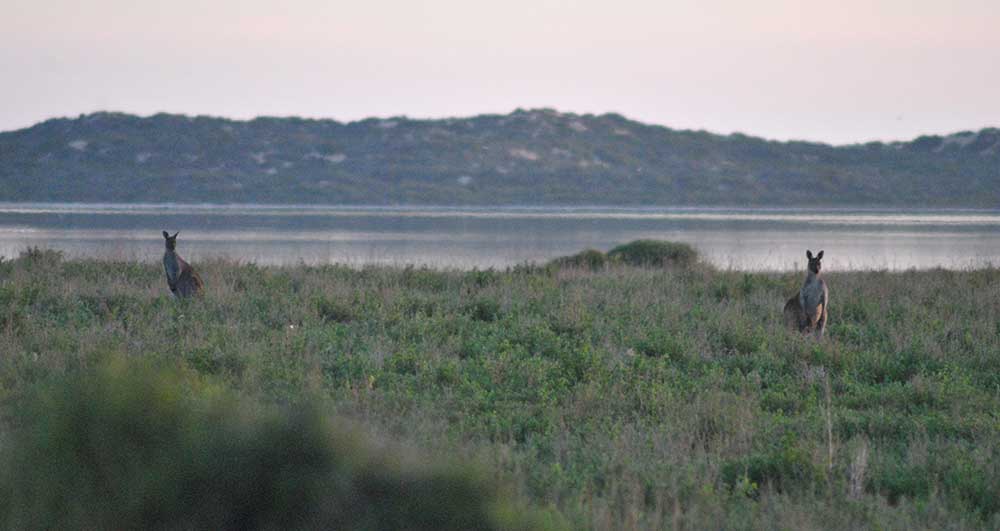 Shacks along the Coorong
In early days and at their peak there were well over a hundred shacks along the Coorong. The first shacks were built by fishermen to provide shelter. With the introduction of better roads and later refrigeration some of these shacks were either let to run down or taken over as holiday shacks, with a couple still remaining as fishermen shacks. These are north of Mark Point. Some of the later shacks were built as annual holiday retreats by families after the war and not having the money to afford much, used whatever material was available at the time. Progressively over the years through various governments many shacks have slowly been pulled down.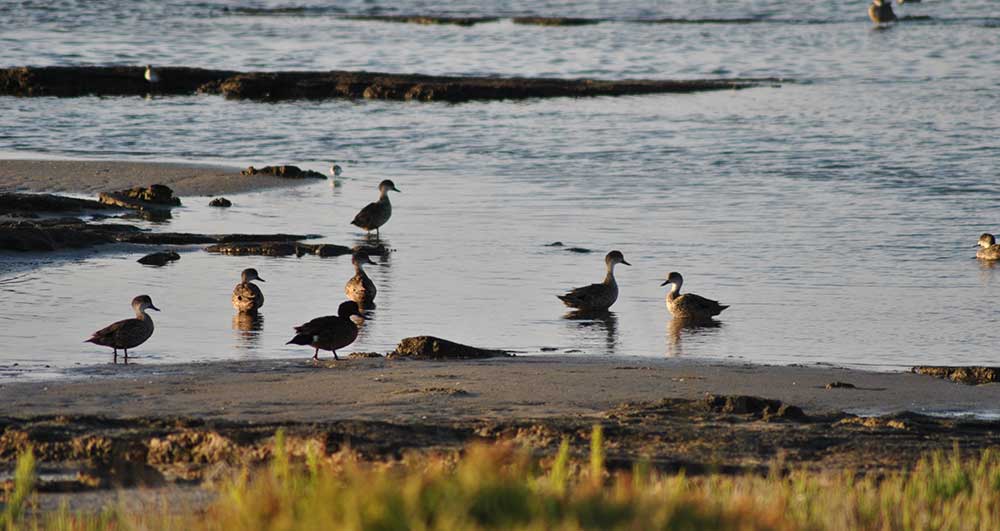 Salt Creek
Some consider Salt Creek to be the heart of the Coorong. Drainage from the South–east of South Australia flows into the Coorong at this point creating welcome freshwater flows to the highly saline Coorong southern lagoon. Islands along the lagoon provide important habitat for migratory birds visiting in spring and summer from as far away as Siberia. The islands are also important breeding grounds for the Australian pelican and a variety of wetland birds (refer to the separate "Nursery of the Coorong" information sheet).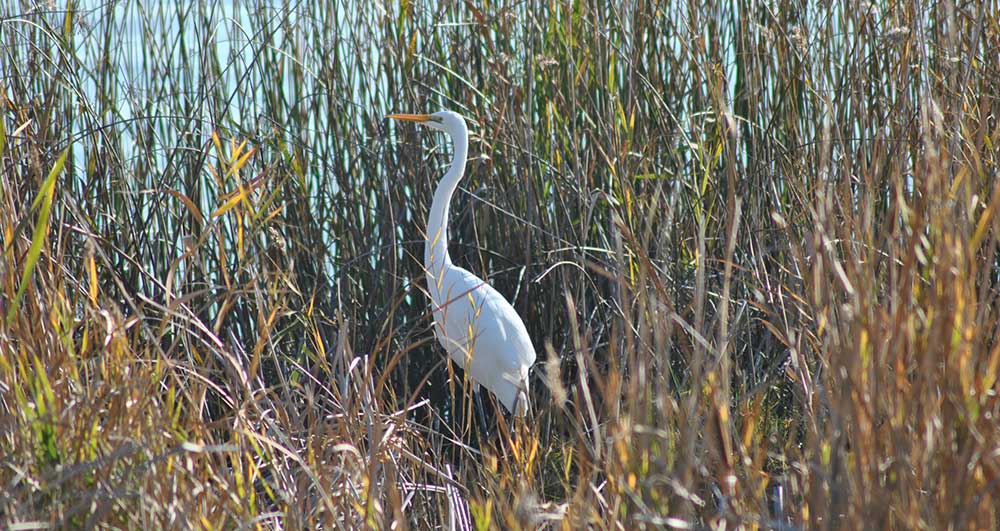 Chinaman Well Walk
The Chinaman Well turn-off is located on the Princes Highway 16 km south of Salt Creek. The main car park and the start of the walk are 1.3 km along this unsealed road. There are two stopping points along the road where you can view evidence of stone excavation for the well and associated interpretive
signage.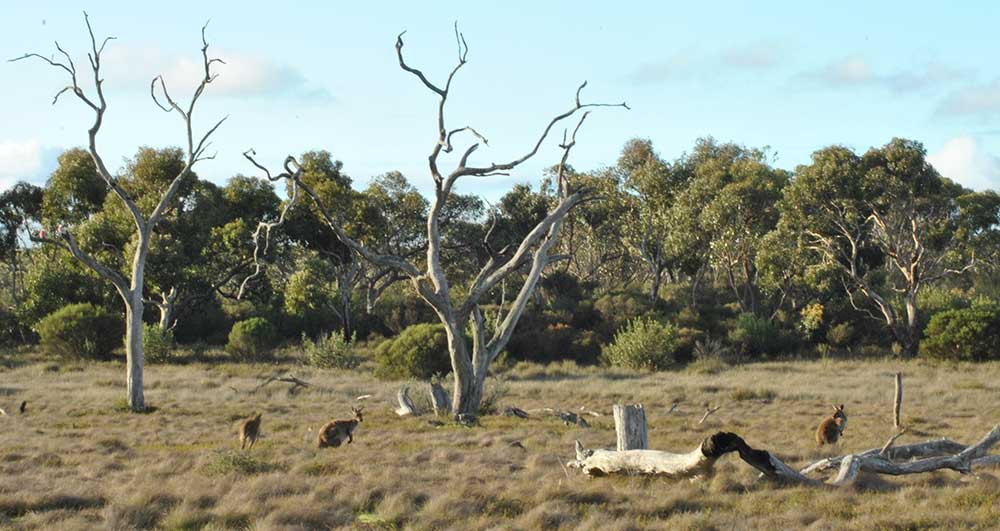 42 Mile Crossing
The 42 Mile Crossing is an excellent camping spot, well protected from the wind and with plenty of good flat sites. A few of these are shady but be prepared to be in full sun. A picnic shelter and toilets are centrally located within the camp ground. The 42 Mile Crossing is the largest of the camp grounds in the Coorong National Park. It is suited to all types of recreational vehicles, including buses. There is plenty of room for children to run around and explore or kick a football. There are large open areas suited to groups of campers and a few secluded spots for individuals. The picnic shelter is suited to large groups.
Friends of the Coorong Members
If you aren't already a member, joining Friends of the Coorong will show that caring for our National Park is important to you. You can choose to be actively involved or just show your support and stay informed.
Help out with our Coorong Trails Project
We are very excited about our Trails project but it is going to take a long time to get it off the ground without help. Details on how you can be involved are listed on our Coorong Trails Project  page.If you aren't already a member, joining Friends of the Coorong will show that caring for our National Park is important to you. You can choose to be actively involved or just show your support and stay informed.
Birds of the Coorong Book
We have been working on this book for many years now but just can't seem to get if off the ground! If you have any photos of the following birds in flight and/or showing any identifying features or colors, it will be greatly appreciated. Our preference is for photos in digital format. Credit will be given for any photos used. Here is our list –  Australian pelican, Great-crested grebe, Black swan, Chestnut teal, Australian shelduck, Great cormorant, Fairy tern, Sharp-tailed sandpiper, Banded stilt, Red-necked avocet, Greenshank, Red-necked stint, Hooded plover, Red-capped plover, Crested tern, Caspian tern, Emu, Mallee fowl, Beautiful firetail, Singing honey-eater, Rufous bristle bird, Australian white ibis, Masked lapwing, Cape Barren goose, White-bellied sea eagle, Swamp harrier, Nankeen kestrel, White-faced heron, Royal spoonbill, Great egret, Orange-bellied parrot, Australian ring-neck parrot, Elegant parrot, Blue bonnet parrot, Curlew sandpiper, Sooty oyter catcher, Black-shouldered kite, Wedge-tailed eagle, Willy wag tail, Red rump parrot, Austrlian Magpie, Currawong, Mud lark, New Holland honey eater, Pardelope, Scarlet robin, Black-faced cuckoo shrike, White-browed babbler, Australian raven. Photos can be emailed to our secretary Joanne Flavel at info@friendsofthecoorong.org or posted to Friends of the Coorong PO Box 229 Meningie SA 5264.
Organise a Group Coorong Walks
Friends of the Coorong aim to organise 4 short walks each year. If you have a suggestion for a walk or would like to help us to organise a walk please be in touch. We are particularly interested in  organising walks in lesser known areas of the Park and surrounding areas. This might include areas that are not normally accessible to the general public. If you have a specific area of expertise such as bird or other species identification or local history we would particularly welcome your participation. If you have any walks photos that we can include in our gallery please send them through.
Contact Friends of the Coorong